Starting from 25 €
A complex of Darbari Hotel is located in the center of Shiraz
historical and cultural city of Iran and The birthplace of Persian culture & art
Accommodation at Darbari Hotel
THE EXPERIENCE OF STAYING IN DARBARI HOTEL
Darbari hotel has 14 Rooms with different areas which conform to international standards and also with traditional and royal architecture and decoration which are equipped with facilities that have built carefully in order to comfort and convenient of the tourist. All rooms come with breakfast, tea service, mineral water, mini bar & Wi-Fi.

*The Loyal guests who become a member of Darbari club will also receive special services.
ROOM HIGHLIGHTS
• Free Wi-Fi Internet access
• LED TV & Satellite channels
• Mini Bar & Refrigerator (mini-bar upon request)
• Comfortable Sofa
• Hair dryer
• Toilet & Shower
• Desk
• Direct-Dial Telephone
• Tea & Coffee
• 220 V-Electricity & Outlets
• Hangers

HOTEL POLICY & RULES
Rules of Check-in of guests & Check-out time:
• Check-out time is 12:00 PM of the departure day.
• Pets are not allowed in the hotel
• The reservation can only be possible with valid ID.

OTHER SERVICES
• Wi-Fi internet access
• In-room tea services*(Free for Darbari rooms)
• VIP Taxi service & Performer of city & suburban tours*
• Currency exchange services
• Travel agency*
• Laundry services
• The business guests services
• Luggage storage
• Safe-Deposit Box
• In-room satellite channels
• Parking*
• 24- Hour reception
• Elevators
• Tourist information: available at reception

**The marked items subject to a separate charge
Darbari, Royal Iranian Hotel
Darbari VIP Rooms
In order to create a dreamy stay in a warm and pleasant atmosphere, Darbari VIP rooms are considered with facilities such as, free tea & coffee service, laundry services as well as services for business traveller. These rooms by providing an unique and kingly atmosphere bring a fantastic and great experience in the royal place for dear guests.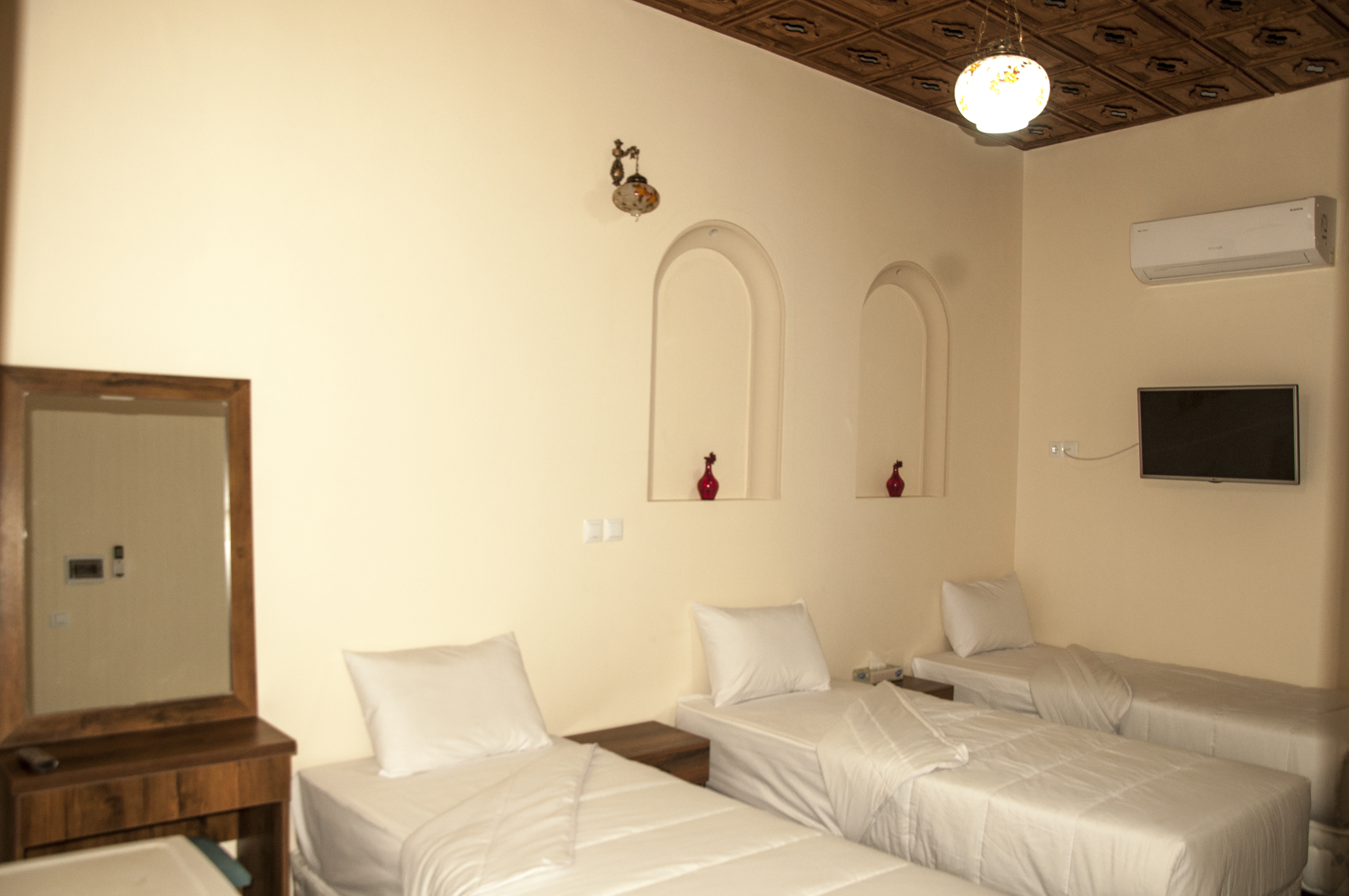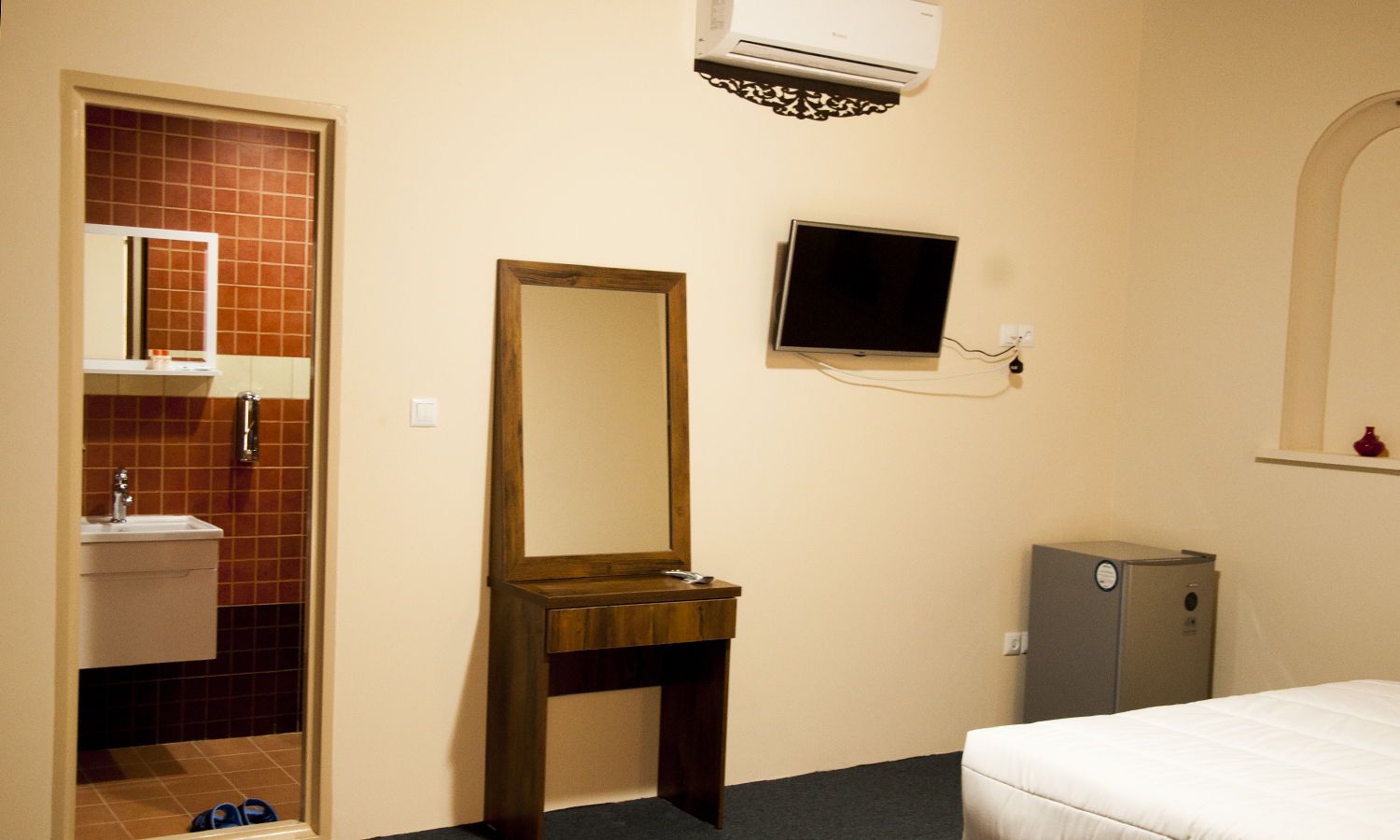 Single Rooms & Twin Rooms
These rooms are equipped with standard and up-to-date facilities and equipment that way, Single room, Twin room (The standard twin room features two comfortable twin beds), Double room (the king room has one comfortable double bed).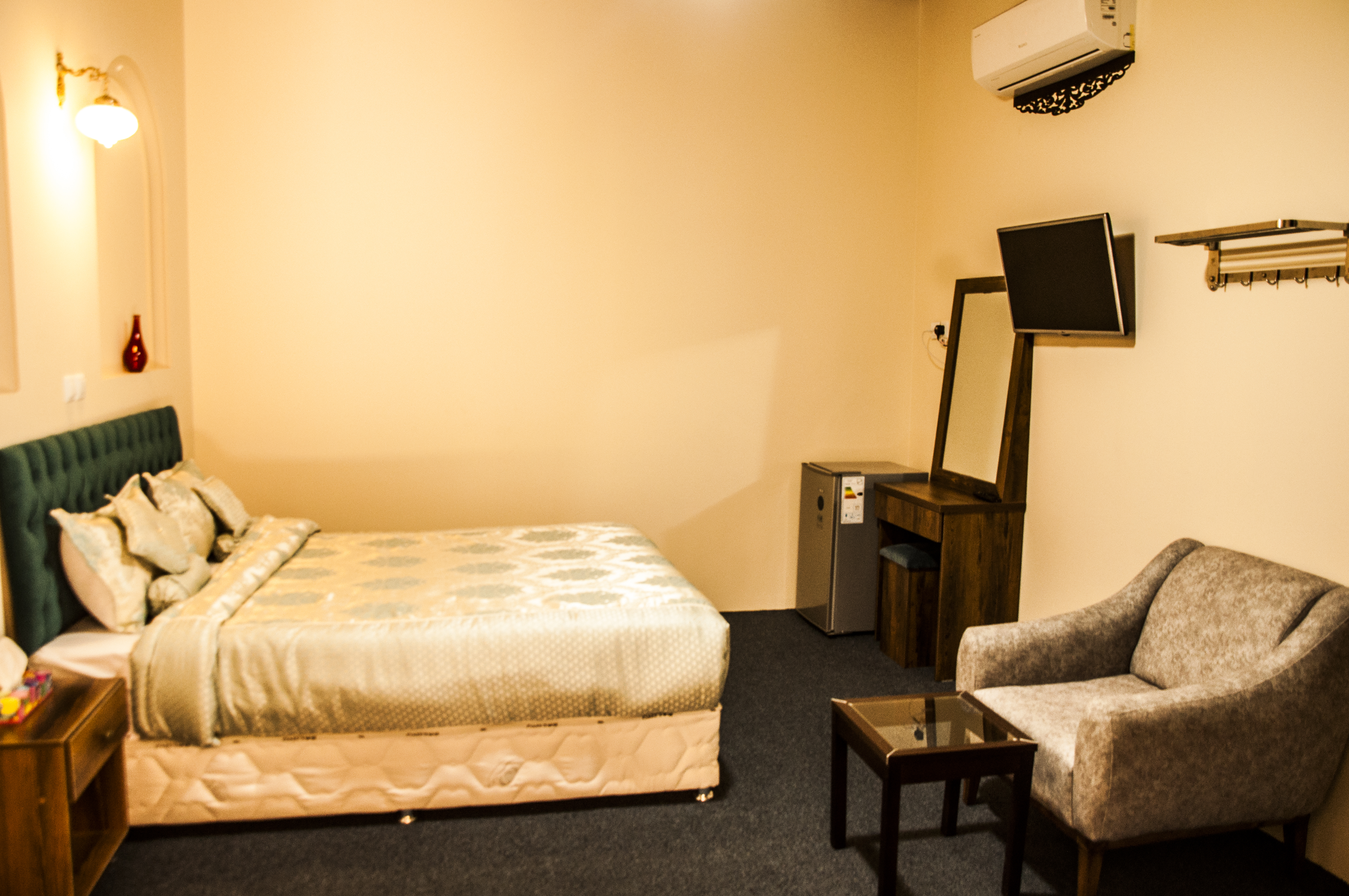 Contact to us
In Darbari Hotel, our staffs are selected with great care and abundant obsession who have been trained for hours to be the professional, polite and hearty hosts for dear guests.
Shiraz-Iran
Sang Siah Pass, Namazi Intersection,
Shiraz, Iran
Located in Central City
Distance to airport: 15min
Distance to bazaar: 5 min
Phone Number
+987132228652